Schooner Atlantic News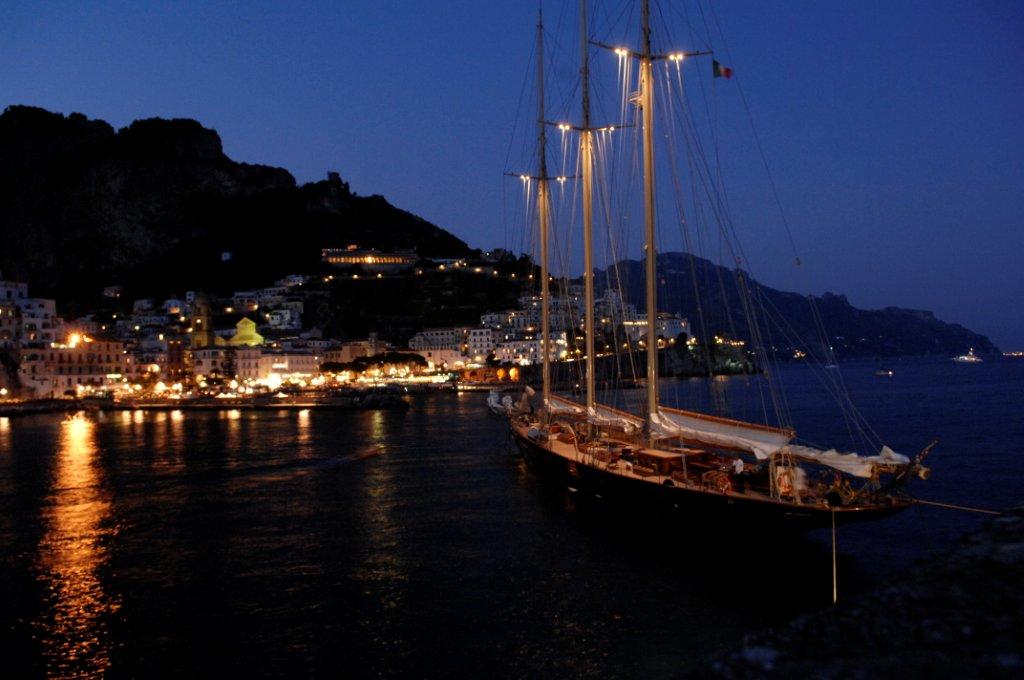 So far, Atlantic has been reeling off some 4500 miles this season, starting in St.Tropez, she participated in the "Bailli de Suffren", a great event, unique for the combination of racing and cruising in company whereas the latter is taken more seriously than the first. After the finish in Malta, Atlantic continued with guests to the Adriatic Sea, Italy and then Croatia, where she enjoyed the grandest sailing imaginable. Some days were silky smooth sailing; on others, the wind decided it was time for Atlantic to show what she could do. In a perfect schooner beam reach she regularly topped 18 knots at times peeking at 21 knots. The two new Fishermans add another 400m² to her sail area and pull as a span of mules; sailing doesn't get much better than this. Turning point of the cruise was Venice where the town granted Atlantic a mooring in the old town. Quite an experience!

As I write, we are anchored off the Stromboli volcano and enjoying some of mother earths amazing fireworks. All is well aboard, after a quiet week, the wind kicked back in over the past 3 days and our waiting was rewarded with some great sailing, reeling the miles off with all sails up. We will continue to sail with our guest in the southern Mediterranean and plan to make it back to Cannes on September 25th to join the feeder from Cannes to St.Tropez.

As we wind down from an extraordinary season, the plan is to be at the Voiles de St.Tropez, to join with our families and friends and enjoy some sailing in the bay before Atlantic settles in for the winter and a well-deserved rest in the Bay of Toulon.

Until then, we look forward to seeing you all at St.Tropez!

Best wishes from all on board Atlantic.