Schooner Atlantic News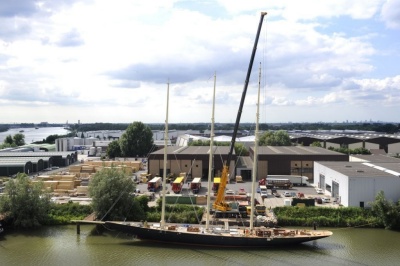 On the 22nd of June, the remaining two masts, the main and the mizzen were stepped.
The image above was taken at low tide when she rests on her keel.
The Atlantic now has her complement of three masts in place.
Work is continuing, with the spars (booms and gaffs) being varnished,
deck furniture and caprail fitted as well as interior joinery.