Schooner Atlantic News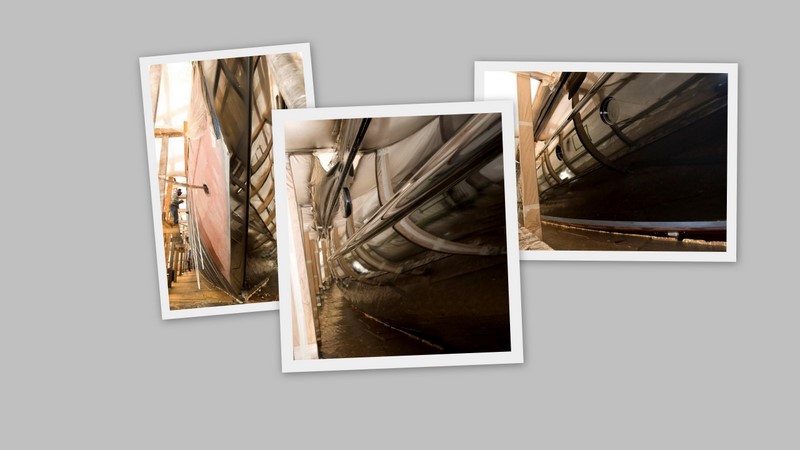 Most importantly to wish all our subscribers a prosperous New Year for 2010.
The works aboard the Atlantic have continued despite the inclement weather of a European Winter.
The photographs above are of the finishing coat of paint on her hull.
The colour is actually black but takes on numerous hews in the pictures due to reflections.
Our website and particularly it's picture albums are long overdue for a makeover,
and we are looking forward to renewing them shortly.